about us
We're a US-based consultancy centered
on the water-food-energy-community nexus.
Refocusing relationships between humans and the environment
Providing multimodal approaches—rich with visualizations—for planning, analysis, and decision-making to address life and livelihood challenges of coastal ecosystems and communities.
Informing and inspiring sound blue economy-based solutions that promote local economic growth, social inclusion, and the preservation or improvement of coastal community livelihoods while at the same time ensuring environmental sustainability.
Relevant work
Energizing, supportive, nurturing environments
Active participation and collaboration in process and products
Wonder, curiosity, engagement
Finding balance between financial profit and sustainable ecosystems
our philosophy
Visual Teaching Technologies was started in 2002, dedicated to helping students learn how to relate to the world around them from a geographic perspective.
Today VTT's work portfolio has expanded to include not only students and educators, but also public agencies, private businesses, non-government organizations, and community stakeholders who can benefit from visualizing complex problems through a geospatial lens.
And over the years, the VTT philosophy has remained constant:
Mental construction of content is as important as presentation of content ("teaching"). Each person receiving information brings her/his prior experiences and knowledge to a situation, and each person processes information presented through her/his own cultural and psychological screens.
Communication is necessary to check for understanding. Visualization is a critical part of communication.
A multimodal approach to learning and sharing information is ideal. We all process information differently, so it is critical to provide and solicit information in many different ways to address the different ways we each understand the world. Though the focus of VTT is on visualization, we believe in the combination of visual, auditory, linguistic, and kinesthetic.
Intelligence is expressed in at least eight different ways. Drawing on the work of multiple intelligences theory (Howard Garner and Project Zero at the Harvard Graduate School of Education), we create opportunities for engagement in deeper thinking by intentionally incorporating different intelligences: Interpersonal, Intrapersonal, Logical-Mathematical, Naturalist, Spatial, Bodily-Kinesthetic, Linguistic, and Musical.
When learning is relevant, the desire to learn increases and so does the level of understanding. The degree to which people become engaged in the learning process is related to relevance. Engagement can be at a variety of spatio-temporal scales.
Here's what we prioritize.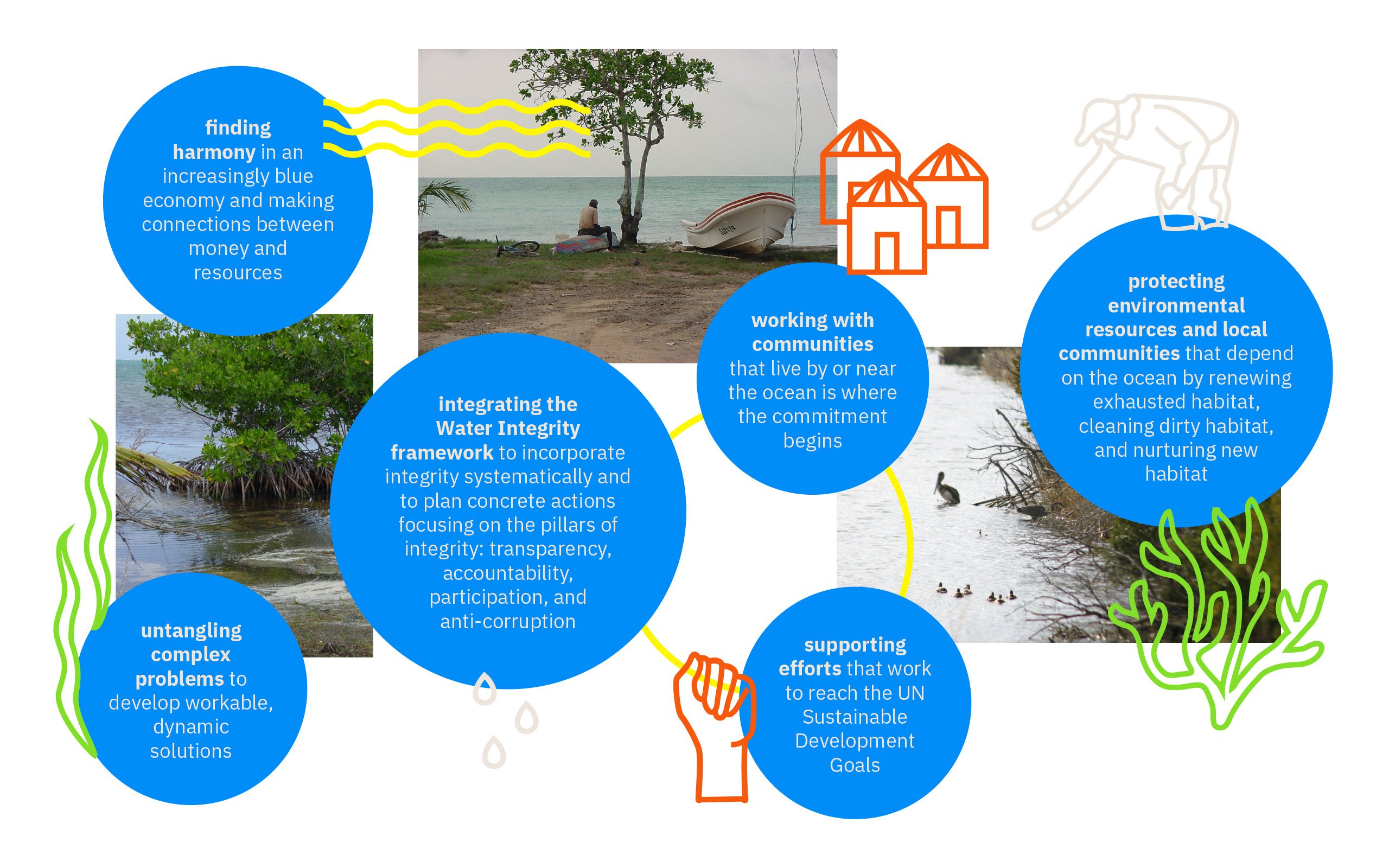 https://www.youtube.com/watch?v=UyZfCrrdbm8
Our water integrity conviction
Water integrity refers to transparent, accountable, and inclusive decision-making by water stakeholders striving for equity and sustainability in water management. When water integrity is lacking, reform and projects fail, and corruption (to which water sector work is particularly vulnerable) diverts resources from where they are needed.
VTT is part of the
Anti-Corruption Advocacy Network
and the
Water Integrity Network
. We intentionally incorporate priorities to curb corruption such as the prevention of illicit financial flows for water sector projects. When working with Blue Economy projects, we proactively implement measures with stakeholders to strengthen governance processes, manage risks, and to keep corruption out.
Meet the VTT team.
We're proud to be conducting corporate operations in State of North Carolina–
our headquarters are located in Morehead City, overlooking Bogue Sound on the Crystal Coast. We also have an office in Arlington, Virginia.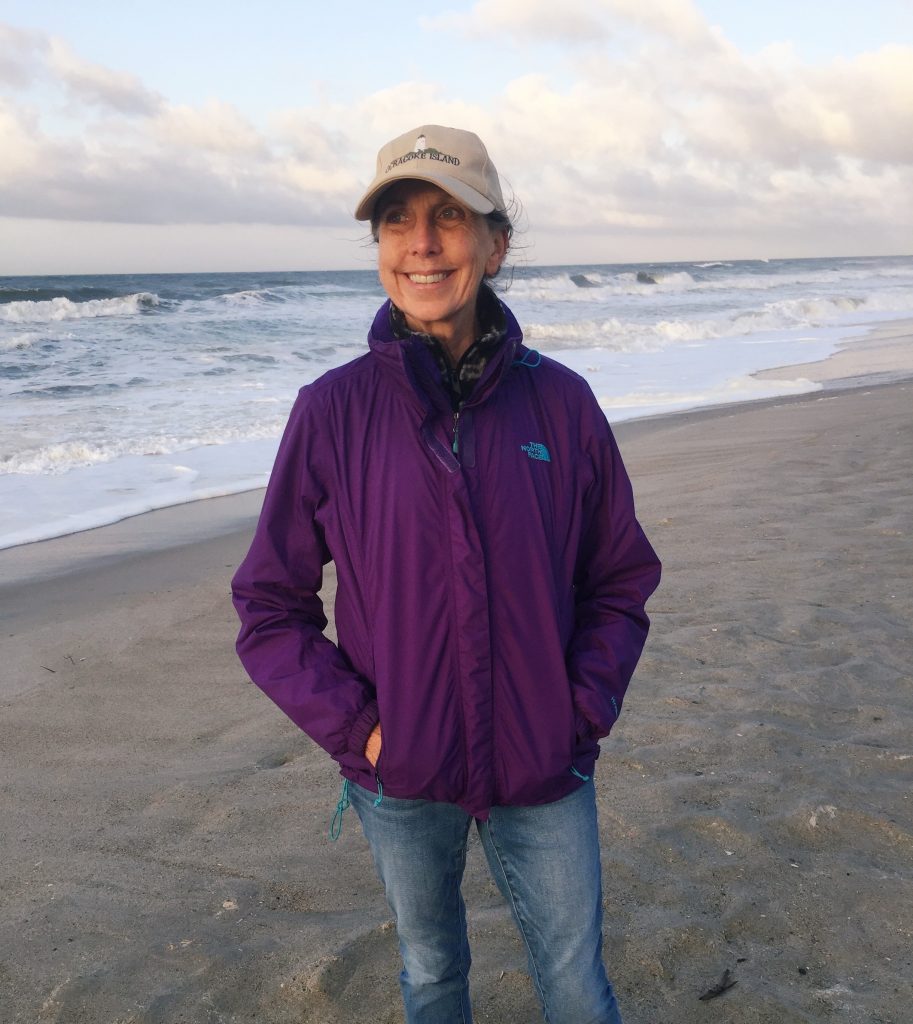 I love tackling complex problems and studying interconnected systems.
I love the timing and beauty of a Rube Goldberg machine… and I love the boldness it takes to make course corrections when a solution isn't working out as planned.
I love the unknown unknowns of the world we live in and the flexibility and agility and reimaging it takes to find solutions, particularly as they relate to water and environmental sustainability.
In every iteration of my career, I've embraced multidisciplinary, multiagency endeavors. I intentionally reach across the "3-Ds" (Defense, Diplomacy, and Development)* and across sectors and utilize an eclectic mix of lessons learned about the water-food-energy nexus to evaluate effectiveness. (For more career details, check out my CV linked below.)
As the developer of VTT's compelling multimedia river GEONarrative methodology, I see water as part of complex social-ecological systems, defying silos and sectors. Beginning with a watershed-based, bioregional framework, I work with leaders and decision-makers to help them understand the varied aspects of water as it relates to climate change and the challenges we face.
My goal is to use the wisdom I've gained to formulate the right questions to ask and to help others make smart choices related to water in the midst of chaos.
I am passionate about adding a water integrity component to stakeholder dialogue. When water integrity is lacking, reform and projects fail, and corruption (to whichever water sector work is particularly vulnerable) diverts resources from where they are needed. With explicit attention to managing corruption risks, I believe that we can better maximize economic and social welfare without compromising the sustainability of vital ecosystems and the environment.
I'm here to help you make informed decisions about water relevant projects, to make smart money choices, and to provide the top-shelf consulting services to address the life and livelihood challenges of coastal ecosystems and communities.
*Through my deployment with the U.S. Marines and work with the National Geospatial Intelligence Agency, I was able to show how the availability, accessibility, and governance of water influenced poppy cultivation in Helmand Province, Afghanistan; Boko Haram terrorist activities in Nigeria; U.S. - Russian diplomacy associated with Arctic waters; and drug smuggling in South America.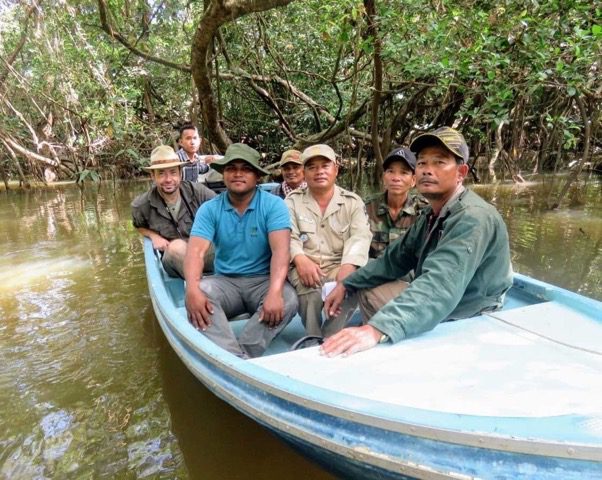 [coming soon]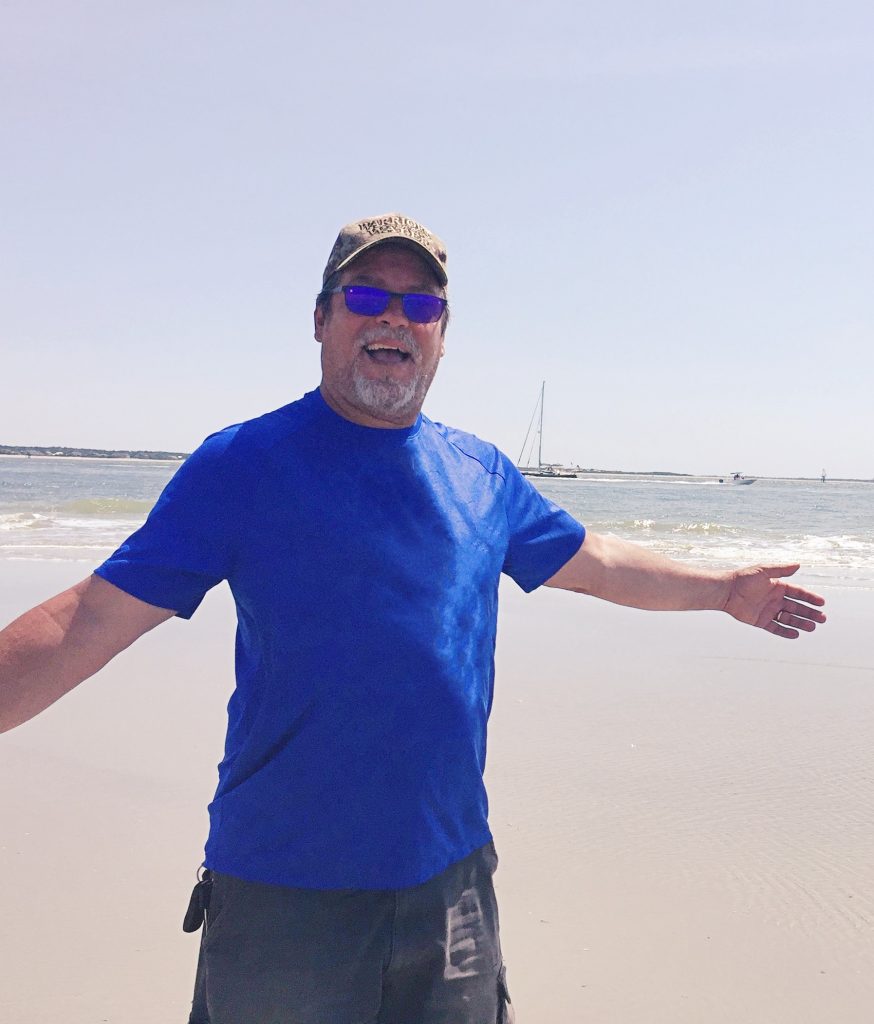 I remember the fascination I felt at seeing my first episodes of The Undersea World of Jacques Cousteau. It was around 1970, and I was six or seven years old. Those programs seemed more mesmerizing to me than my siblings, and surely helped to begin a life centered on all things aquatic. Family vacations in an old house on Nantucket, a campsite on Assateague Island, or weeks each year spent at Kerr Reservoir, those early building blocks formed a strong foundation to my relationship with the water. From Hemmingway to Steinbeck to Benchley, the younger me saw those stories as an avenue to better explore my deep love of fishing, marine life, and the sheer power of water. That feeling of awe has followed me now for over 50 years.
Throughout my life, my travels have always involved a wandering river, a shallow bay, a ragged cliff, or rolling shoreline… anywhere the land meets the water. If I'm in San Diego, South Africa, Barbados, Myrtle Beach, the Bahamas, Puerto Rico, or some island off Honduras, my fishing tackle travels with me, no matter if I'm there for business or not. When at home, any free time will surely take me to the Potomac River, which I've mapped with my dry feet hiking, my wet waders, or in my kayak, where everything gets wet. Even after decades of adventure, each outing provides me something new.
My post-school life began with truck driving, fence building, tree-cutting, and brick laying, intermingled with unforgettable stints in the traveling rock and roll world, and performing in acrobatic diving shows with The Great American High Diving Team.
At some point in my mid-20's, I was encouraged to buy a three-piece suit (and get a haircut). I trained in an entry-level junior technical service position, working primarily in government buildings and locations within and near Washington DC. I had the pleasure of working in the Pentagon, in the Old Executive Office Building, and every Intelligence or military installment one can imagine. After earning my stripes, I was promoted to management. I felt quite successful, but with two young kids, I felt spread thin and stressed out. So, I became a Stay-at-Home Dad! As my schedule allowed, I began to rekindle my love for the sport of Springboard Diving, and was slowly able to begin a now 20-year career of coaching. Starting off in High School coaching, to Summer League and Club Diving, I've been at American University as a Division-1 Diving Coach since 2007.
Through many positions and very different stages, my work life has always shared some common themes. Being creative, building relationships, renewing and teaching processes, and recruiting the best partners to join in my adventures.
Most of my 35-plus years of travel (much in the Caribbean) have educated me with lessons from the locals (mostly fisherfolk) I've met and those I've come to know. I am more thankful, more empathetic, and I better understand the dichotomy of life in such amazing and beautiful places. After 35 years of travels, and all my experiences and connections to coastal communities, the wonderment is still palpable… but it is cut with a heavy shot of impending doom.
At every turn, I've always looked for new ways to stay connected to the water. My journey has been a full one already, but there is still much I can do. With urgent environmental conditions to address, and losses of coastal habitat, there are young people to inspire (as Mr. Cousteau did to me). There are still other people to convince and partner with in industry and in office. There are actions we all can take to heal our once-pristine waters.
My efforts hope to allow future generations to feel the same fascination with Earth's waters that helped form the person I have become.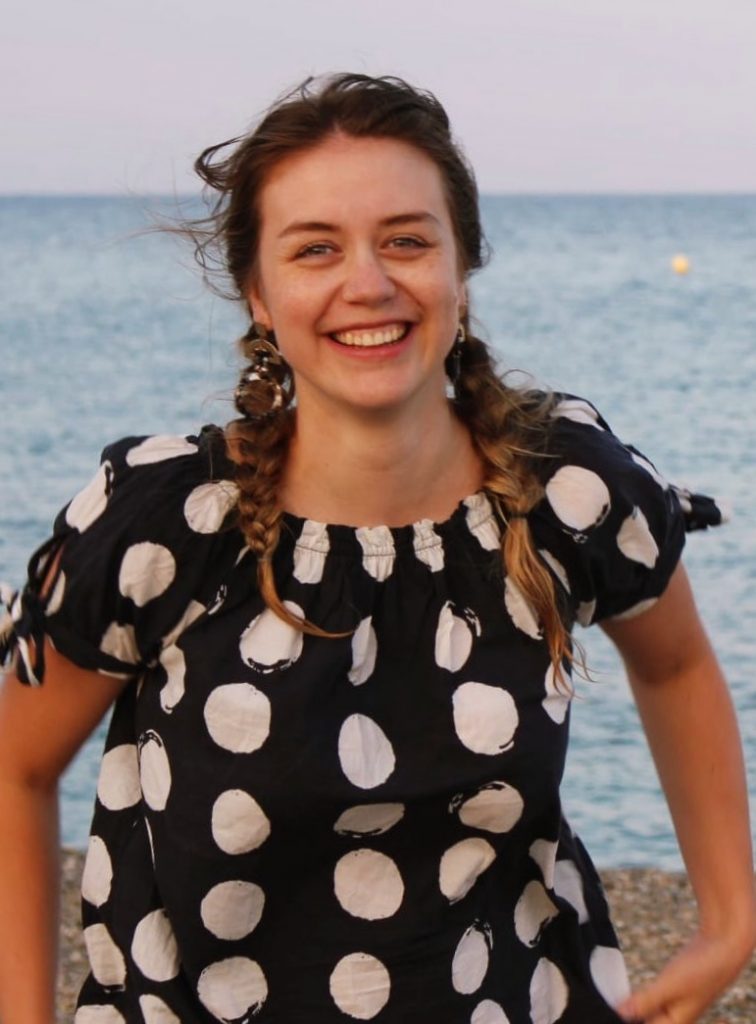 I'm a self-taught graphic designer with 6 years of experience in all types of projects and subject areas. I work with Visual Teaching Technologies and their collaborative partners to create maps, infographics, charts, illustrations, graphs, reports, and other visual items that help convey data and explain complex concepts. I believe the visual aspect of geography and learning is crucial, and graphics should be simplified, streamlined, and of course, eye-catching.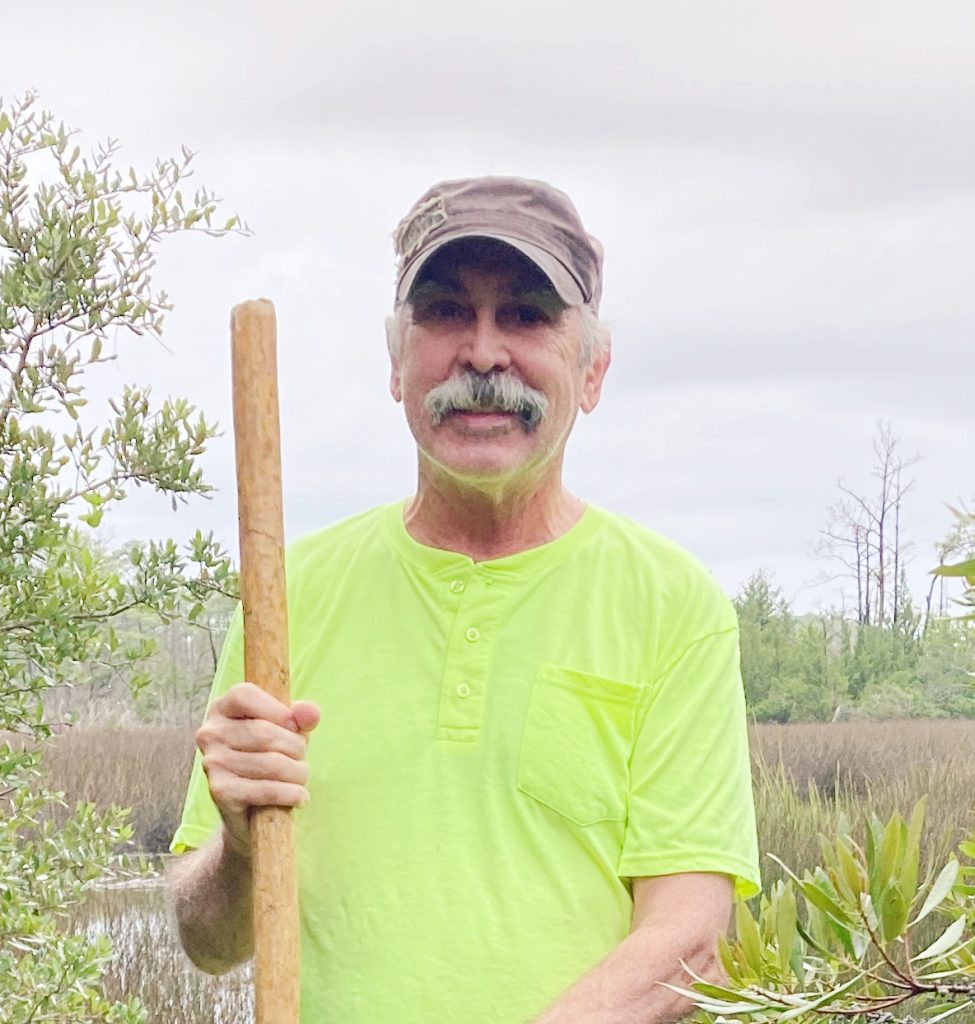 I'm fortunate to live on the marsh, Down East, in coastal North Carolina where I oversee 6 acres of marsh and coastal forest with a front-row seat on sea level rise. I watch king tides and spring tides wash over almost the entire point five or more times each year. The only things I can grow are halophytes and saltwater tolerant plants, so I've focused on experimenting with 30 edible and medicinal halophytes.
The one thing I've learned, the marsh always wins.
My inspiration began in 7th grade with a career research report project; I chose professional football player, CIA agent, and Oceanographer. I had a childhood neck injury which kept me out of football; it didn't take me long to figure out that most CIA and FBI agents spend a lot of time waiting... not one of my strong suits. So, growing up in Kansas, Oceanography sounded perfectly natural.
I chose Duke University for my undergraduate degree because (among other things) they were one of only three universities at that time that allowed undergraduates to participate in offshore research. It was there that I met and studied under the infamous Dr. Orrin Pilkey. Because of Orrin I fervently pursued Marine Resources Management in graduate school at Texas A&M. I've continued to follow Orrin's research, publications, and celebrations and was honored to join him and two other Duke Geology Professors for his retirement luncheon in Durham.
It took me forty-five years to get back to Beaufort, NC where I have so many powerful memories of studying and learning under Dr. Pilkey. I am here now to learn what I can and save what I can of what I know from Orrin and a life of coastal observation.
I've always had a fascination for how things relate to each other and the world as a whole and a belief that deep down inside we're all related [to everything/through energy] and that everyone would like to relate favorably with each other, given the opportunity.
When I discovered there was more to business than just the (financial) bottom line I began to explore social enterprise and for-benefit corporations which led to my own social entrepreneurial endeavors and ultimately academia.
I help individuals and organizations achieve sustainable profitability and growth goals by implementing conscious business and enlightened management principles and practices.
For the past ten years, I have been working with the founders of OceanForesters (OF), a "for benefit" nonprofit committed to "feed the world, fuel the world, restore natural CO2 levels, and address climate change." There simply isn't enough land on earth to scale up carbon sequestration activities to fully address climate change; we will need to employ marine solutions (blue carbon) including marshlands, mangroves, seagrass and seaweed. The folks at VTT have an in-depth understanding of the moving parts related to this endeavor and are as committed and creative as the founders of OF.
As a blue-economy advisor with VTT:
* Highly experienced Operations and Finance Executive with extensive leadership expertise in driving and creating revenue growth and massive cost savings for companies across 25 sectors; focused expertise in measuring the social and environmental impact of business as a means to improve employee engagement and boost ROI
* Expert and passionate entrepreneur, with a record of launching more than 70 successful businesses; creator of the MBA capstone Sustainable Entrepreneurship and Intrapreneurship course at the Bainbridge Graduate Institute
* Extensive hands-on experience in working with CEOs, investors, Board of Directors, bankers and auditors
* Recognized by Fortune Small Business and CNN/Money as "top in the field by colleagues, students, and entrepreneurs"
Principal Areas of Expertise:
* Finance & Strategy Planning
* Budget Preparation and Administration
* Start-up Operations
* P&L Responsibility
* Team Leadership and Growth
* Implementing Financial Systems
* Operations Management
* Conscious Business
* Investor Relations
Imraan is the technical support lead for VTT. He is quick to develop innovative and creative solutions to problems and enjoys the dedication IT work demands. Imraan has a Bachelor's Degree in Computer Science and Engineering from the State University of Bangladesh.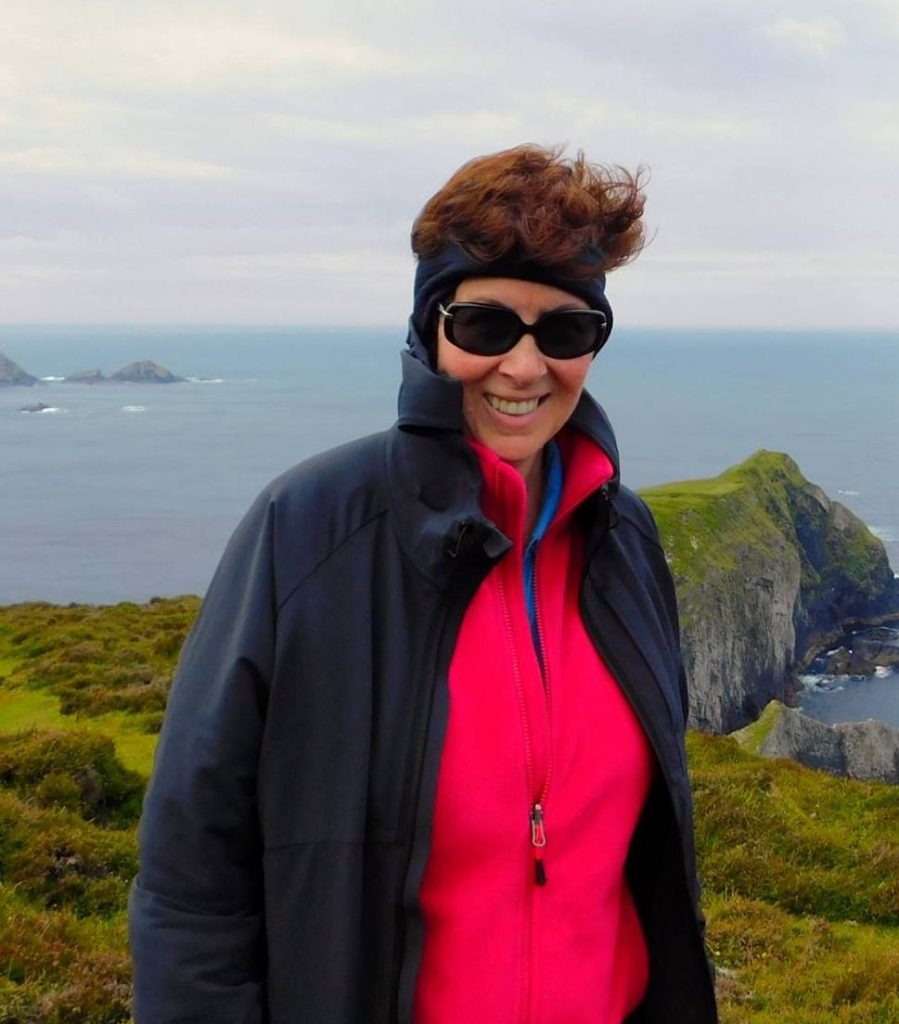 Before coming to VTT, I served as senior research geographer for the U.S. Army Corps of Engineers' Geospatial Research Laboratory (GRL). My environmental security research helped commanders and strategic planners understand the environment as 'cause and cure' for conflict and to navigate the many interconnected social and ecological systems they needed to consider during operations—dynamics and interconnections between natural resources, local and regional economies, state governance, and cultural value systems.
Prior to joining GRL, I served as executive director for Waterkeepers Carolina and as Barton College's stand-alone geography professor. Early in my career, I spent four years as an intelligence analyst, traveling widely in Europe and briefing U.S. policymakers on weapon systems, arms trade, and nonproliferation politics. As Major Ward, I also enjoyed a career in the United States Army as both an active-duty military police officer and reserve intelligence officer.
I received the 2008 Walter B. Jones Memorial Award for Excellence in Coastal and Marine Graduate Study, while completing my PhD and serving as the science communications fellow for North Carolina Sea Grant. I have earned numerous government civilian, military, and intelligence community performance awards and am an accomplished technical, science, and grant writer.
Got a project in mind? Let us help you get started!

See content.
Understand context.
Discover connections.
Evaluate consequences.
send us mail
P.O. Box 443
Morehead City, NC
28557
email Us
visualteachingtechnologies
(at)gmail.com