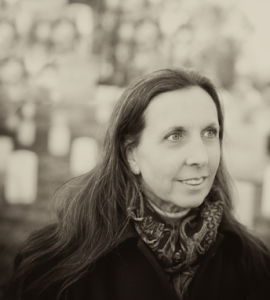 Laura Jean Palmer-Moloney is founder and CEO of Visual Teaching Technologies.  She brings experience and expertise, having worked with local, state, and federal government agencies, secondary school educators and students, college and university faculty and students, private businesses, and non-government organizations to further the understanding of geospatial aspects of complex problem identification and problem solving.
Moving from her career as an established geography educator (secondary school teacher and university professor), Dr. Palmer-Moloney joined US Government service first as a Visiting Research Scientist with the National Geospatial-Intelligence Agency and then as a federal employee with US Army Corps of Engineers Engineer in 2009. In her role as civilian employee of the Dept. of Defense, Dr. Palmer-Moloney served as the principal investigator for the "Civil-Military Operation/Human-Environment Interaction" (USACE Engineer Research and Development Center) and was a lead research scientist in the Pentagon's "Helmand Deep Dive" strategic multi-layered assessment on Afghanistan.  From 2011-2012 she deployed to Afghanistan as Senior Advisor on Watershed Management to the Commander of Regional Command (Southwest).  As such, she served on the Stability Operations staff, Camp Leatherneck, Helmand Province, AF.   Returning from deployment, Dr. Palmer-Moloney took the lead of DOD's Water Security GEOnarrative research (case studies – Nigeria and the Arctic).
In addition to her careers as a college professor and a federal government employee, Jean is a veteran high school teacher (teaching social studies, science, and Latin) with 11 years of classroom experience. As well as her teaching certifications, she holds a principal's license in school administration.
Dr. Palmer-Moloney holds a B.A. in Anthropology (LSU-New Orleans); M.A. in Geography (Dept of Geography and Anthropology, LSU); a PhD in curriculum and instruction with emphasis in Geographic Education (University of Denver); and a PhD in coastal resources management with emphasis in wetlands ecology and hydrology (East Carolina University).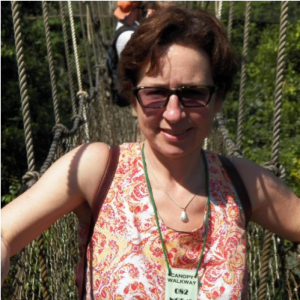 Elizabeth Bloom is a senior consultant for Visual Teaching Technologies.  She brings her experience and expertise as an Associate Professor of Education at Hartwick College and as a nine-year veteran middle school social studies teacher in Oneonta, New York.
.
In addition to teaching and supervising student teachers in the field, Elizabeth leads a very active social justice focused student organization (the Society for the Enrichment and Education of Children )at Hartwick. She has substantial experience with Education based research and teaching in England and Ghana. Elizabeth also partners with the Alliance for Youth Development, a grassroots organization in Ghana, West Africa where she brings students to engage in rural community development.  She works closely with the Department of Education at Ghana's University of Cape Coast.
Elizabeth is deeply involved with community activism related to resistance to the corporate education reform agenda, writes for the blog,oa4pe.wordpress.com and works as a literacy volunteer at the Oneonta Job Corps Center Academy with young people striving to overcome the obstacles imposed on them by poverty and segregation. Betsy currently serves as president of the New York State Foundations of Education Association, an organization dedicated to achieving social justice through public education.
Betsy has co-authored numerous peer reviewed scholarly articles as well as social studies education projects for middle level social studies and geography education. She lives with her firefighter husband, two children and her dogs in Upstate New York.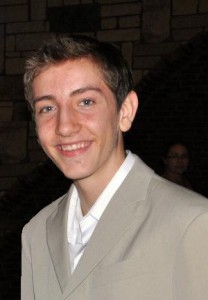 Angus Moloney is the e-lance developer for VTT as well as a blog contributor. Recently graduated from Northern Virginia Community College with an Associates of Science focusing in physics and mathematics.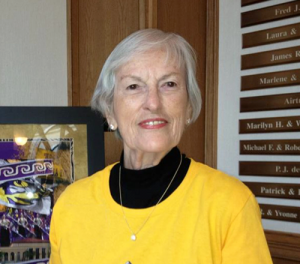 Alta Allen is a key member of the VTT team.
As the owner/director of the Education Consulting Service, Dr. Allen stays abreast of national trends and policy issues affecting students and teachers at all levels.  She attends national conferences and participates in interactive sessions hosted by national organizations.
Dr. Alta Allen began her extensive career in education as a classroom teacher of middle grade students for 13 years in East Baton Rouge Parish (Louisiana) Public Schools. She was the owner and director of the Baton Rouge Reading Clinic, Inc., a private reading clinic. She served as a  State Administrator and Supervisor of reading programs in the Louisiana Department of Education.  Dr. Allen was Assistant Superintendent for Curriculum and Instruction in the St. Tammany Parish Public School system and the Clarke County Public School system.  Dr. Allen was adjunct professor of education for Piedmont College, Athens, Ga. Her broad spectrum of continuous involvement includes active membership in the Association for Supervision and Curriculum Development, International Reading Association, and Phi Delta Kappa.  In addition, she is an avid follower of latest developments at the Congressional level concerning all aspects effecting public and private education.